Leadership & Management Team
We're Here To Champion The Areas Of Business You Don't Have Time For.
Currently, our staff exceeds 38 dedicated experts in the areas of digital marketing, SEO, web development, media buying and paid advertising, social media, mobile application development, and many other areas of technical expertise that require over a decade of hands on experience.
We appreciate your interest in our company and would love you to meet our wonderful team of amazing experts. We truly are great at what we do and look forward to helping you reach your goals. If you have an interest in one of our team members or services, feel free to reach out by phone or live chat, otherwise check out the preview of our management team below.
Don't Take Our Word For It – Listen To What These SEO Experts Say!
Meet Our Founder: Tyler Collins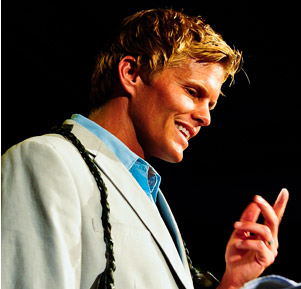 Founder of Swell Marketing Inc, OCSEO, and numerous other digital media agencies, Tyler is a serial entrepreneur and Internet marketer who has led numerous multi-million dollar online companies into success through digital marketing.
Specializing in SEO (search engine optimization) and Digital Marketing agency fulfillment and consulting. Tyler consults for search engine optimization firms, online marketing agencies, and C-suite executives at large media companies with business expansion, infrastructure reorganization, and process systematization, to achieve performance goals across a swath of results-based digital marketing mediums.
He has a 13+ year track record of analyzing, planning & executing ROI driven marketing programs for small, medium, and large websites to establish and maintain a successful marketing presence in large industries
Tyler Collins sits on the Board of Directors for Surfline.com, a global surf media website powered by marine weather and wave forecasting technology, providing international reporting with hundreds of live, high definition streaming cams around the globe. Along with Board level decisions and new product development consulting, he assists with search marketing strategy, digital media expansion and planning.

Meet Our Management Team


Our company is stacked with some of the best talent in the industry, only possible through years and years of sourcing, vetting, and training the most brilliant minds.


Tom Gaither
Director of Operations

Jeanette Morales
Director of Administration

Kevin Chow
SEO Director

Dan D'Arcangelo
Director of ORM

August Bollinger
Senior Programmer

Joshua Last
Director of Web Design

Shawn MacDonald
Web Design Manager

Kelli Bradley
Director of Account Strategy

Jason Brown
SEO Manager

Darren Dunner
Chief Technology Officer

Jason Martell
Senior UI/UX + Mobile

John Williams
Director of Marketing

Collette Bodine
HR/Controller

Marci Trevino
Director of Client Relations

Hayden Koch
Social Media Manager
Learn About Our Services


Our expertise doesn't end with SEO, we have a wide range of available services to choose from that are designed to grow your business through digital marketing.

Online Reputation Management & Repair
Website Design & Development
But Wait, There's More!

With such a vast reach in experience and expertise, surely we have solutions perfectly catered for your business and needs. Please consult with a representative about all the areas we can help you increase your traffic, conversion, and ultimately your online ROI.
Thank you!